Day 1. The Dam Day. – March 29
Our first day we leave Las Vegas (doesn't everyone?) and head out to Hoover Dam to take the Dam tour. It's a really big dam. We pay our dam money, ask a few dam questions and wait in a dam line to watch a dam movie. We know this will be a dam fun time. We watch an old dam movie about building the dam, carving giant tunnels, and cooling dam concrete. We finish the dam movie and wait in another dam line while we wait to take the dam elevator. We descend in the heart of the dam and visit one of the massive dam tunnels carrying a lot of dam water. We behold a marvel of engineering and the fruits of the labor of a generation a hundred years old. Next we visit the dam building and view the dam turbines that provide power to the southwest United States. The floors are marble with intricate designs by master craftsman. We don't build industrial facilities like this anymore. We exit the dam and walk the road that caps millions of tons of concrete. The dam wind nearly blows us to our death. We take a lot of dam pictures and a few dam movies. We drive to the dam bridge and take in the Colorado River from thousands of feet over the canyon. It's amazing. We're damn hungry. We head to a local dive in Boulder City.
I frequently hear how the Internet and the various devices that attach to the Internet ruin a child's ability to socialize and interact with other people. As we stand in line to order food at Chilly Jillys in Boulder City Nevada I notice my son playing Minecraft on his iPod. (I know you are on your phone while waiting in line to buy groceries. He's not the only one.) Then I hear the boy behind him say "Is that the level where you…". Instant friend. Instant socialization. No alcohol needed to meet new people. Pretty cool how tech can bring people together and encourage social interaction.
We head back to the Las Vegas. The crazy people (everyone but me) decide to swim in the 68 degree darkness.
Day 2. – March 30
We visit the M&M store because we feel the need to buy M&Ms that cost 3 times what they cost at your local Walmart and because it's cool. We watch the 3D M&M movie. Mom and dad's anniversary is coming up so we print a cup of M&Ms with Happy Anniversary Stephen and Derra. May the Force be with you. They will appreciate that we are such thoughtful sons.
We make our way to the Coca Cola store and order several flights of drinks and floats. The Fanta Pineapple, Guaraná Kuat and Fanta Melon Frosty are a hit. Vegitabeta from Japan and Beverly from Italy (ie carbonated mouth wash ) are not. It's a highly recommened experience.
We decide the children need to be cultured and so we use the money we've been saving for college tuition to purchase tickets to KA. This will be worth it. Acrobats in amazing costume fly over on and around a 100 million dollar stage. Flames burst into the air, fireworks explode. It's a good time.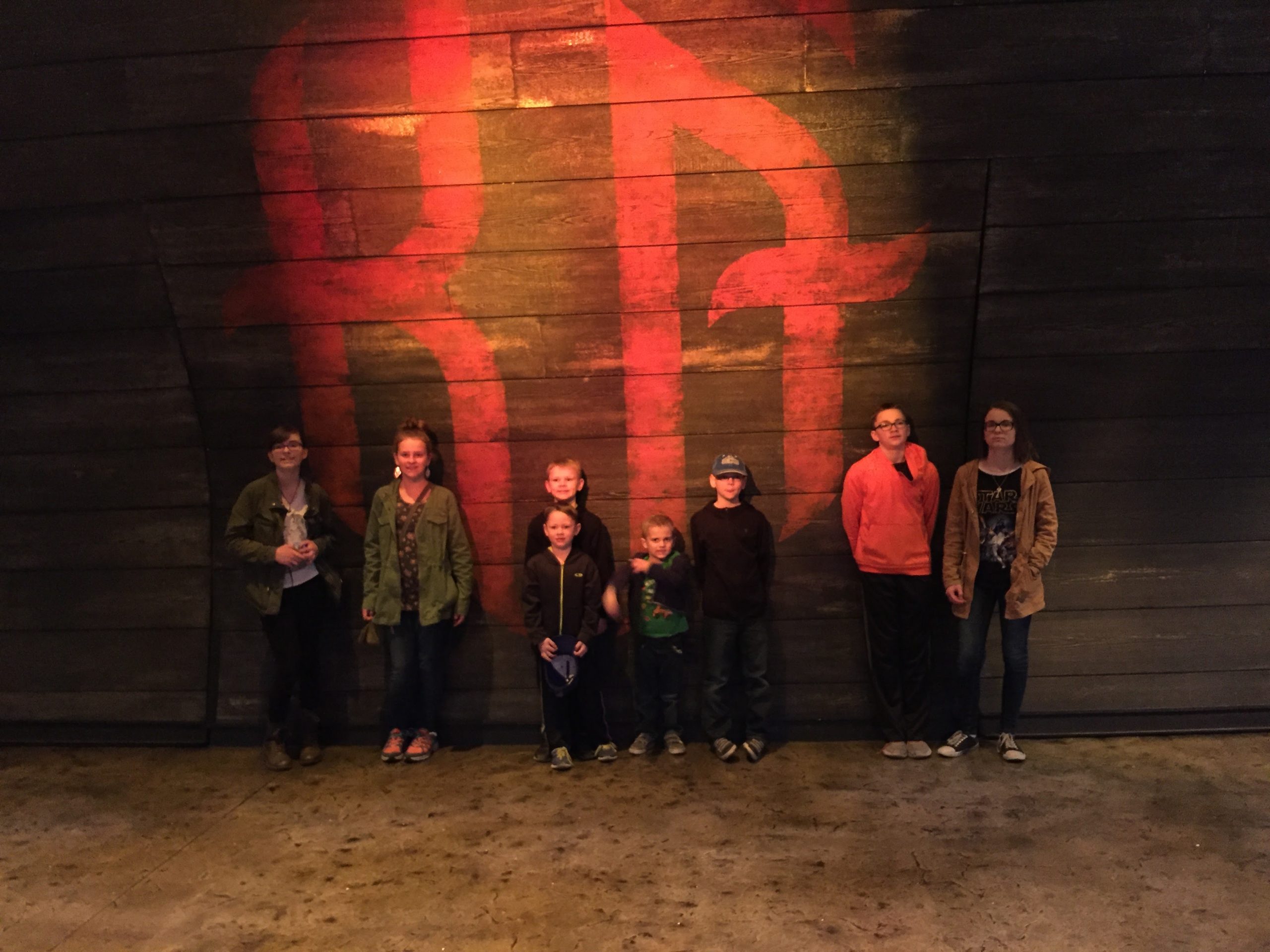 Day 3. – March 31
We need chocolate and find Ethyel's chocolate. Its the same family that invented M&Ms except that they figured out if they don't coat they chocolate in a candy shell they can charge 1000x more. We pay $500 for a box of chocolate. I like chocolate so it's totally worth it. We visit their cactus garden where the children are mezmorized by lizards.
We pay a king's ransome to attend The Tournament of Kings where we eat potatoes and chicken with our fingers. It's not gourmet, but the food is much better than expected. We cheer and scream as horsemen joust and fight. The show runs into the night. We walk our brood down the strip. They ask why the police women wear uniforms that look like bikinis. We walk faster.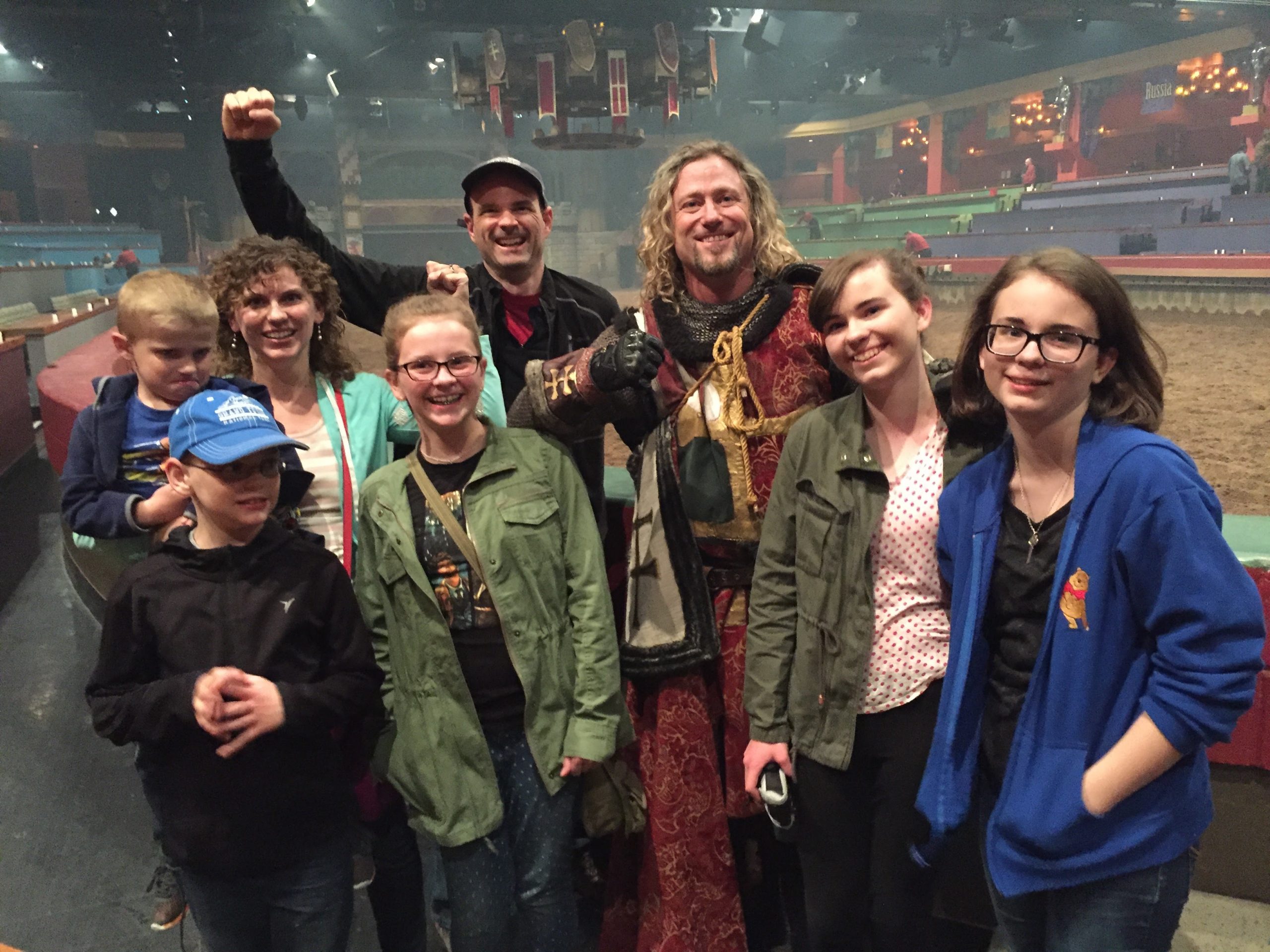 Day 4. – April 1
We visit Red Rock Canyon and get suckered into a hike. Ha, Ha, April fools you will walk around in the dirt. It's spring so our chance of surviving the experience is about 50/50. In the summertime this place cooks like a pizza oven. I imagine what it feels like to bake to death.
We recover from our experience by eating Asian Nachos and Butter Cake at the Grand Lux Cafe in the Venezian. We visit Carlo's Bake Shop. We buy more cake. I have a feeling these calories are not going to stay in Vegas.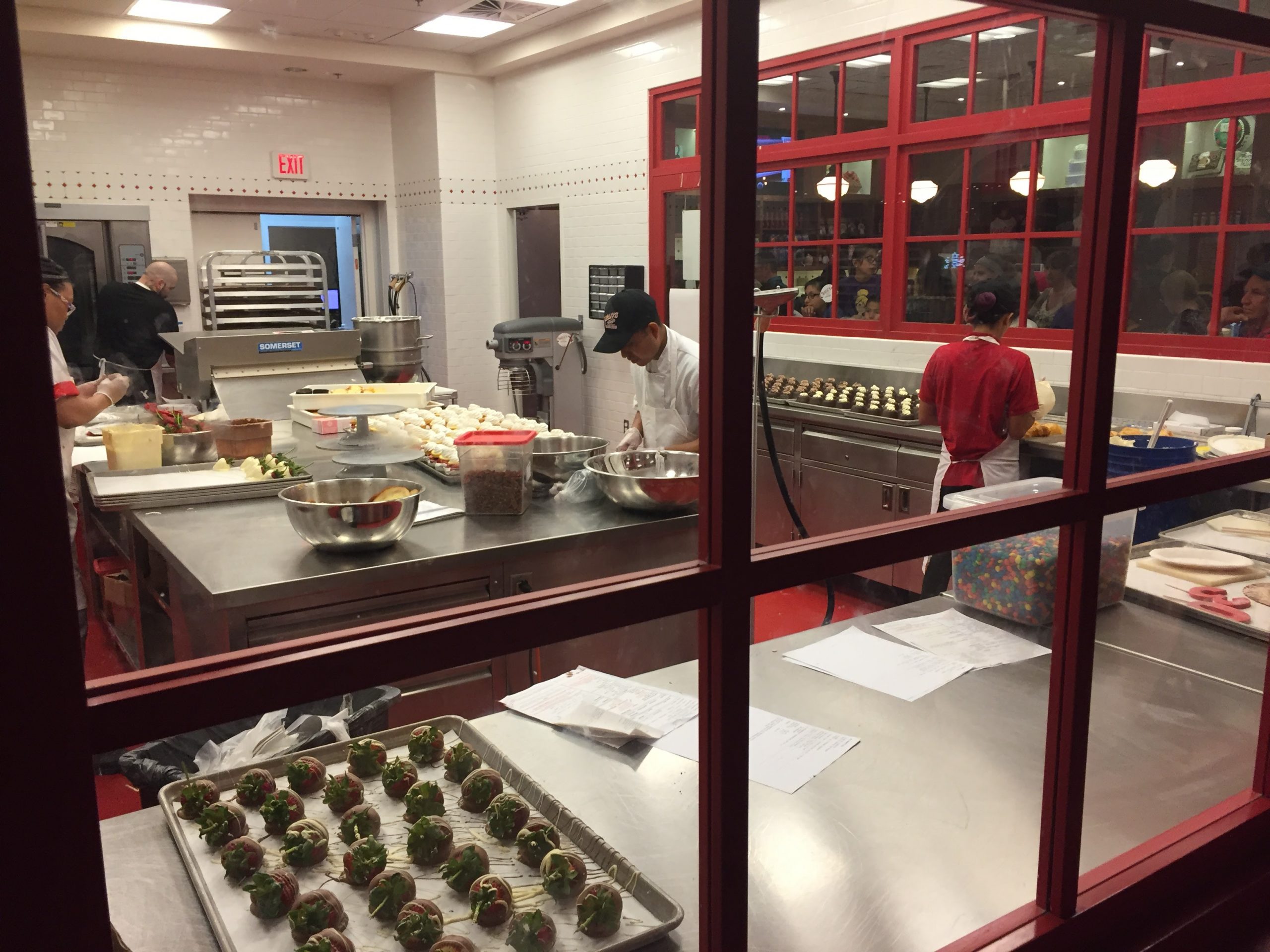 Day 5. – April 2
We leave Las Vegas to head home. We stop on the strip. We talk pictures with Elvis. We drive and drive and drive. We stop in St George. We eat Cake Boss Cake. We drive and drive and drive for hundreds of miles.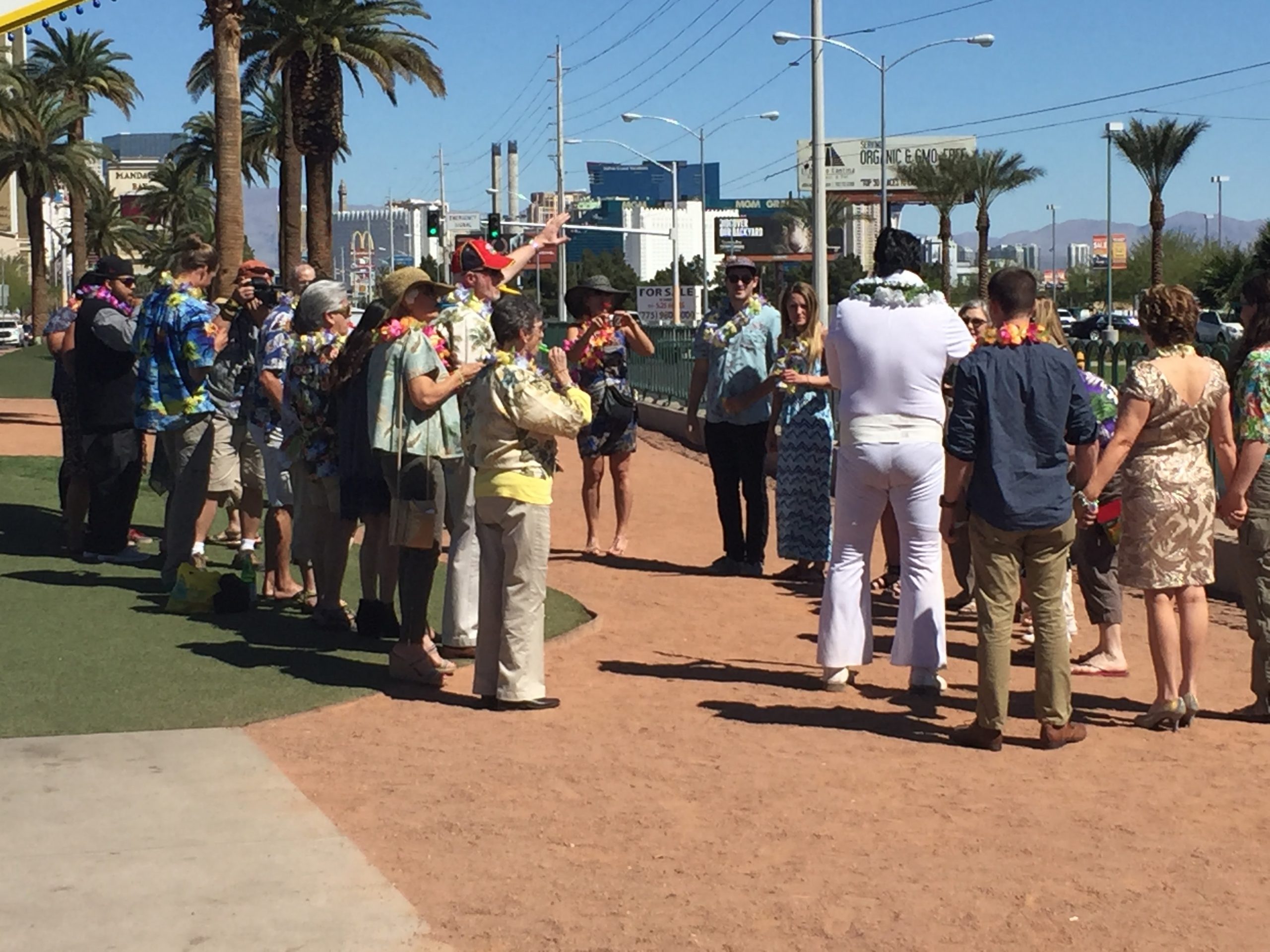 Day 6. – April 3
We are home.