The weather in Cache Valley finally improved and so I thought I better take advantage of the situation and ride. After last years run in with a rattle snake I told myself and my wife that I wouldn't ride up there alone. My first ride, I couldn't find anyone to go with. How smart am I?
I did take a camera and stopped to take a picture of where I got to hang out on the asphalt after trashing my knee last year: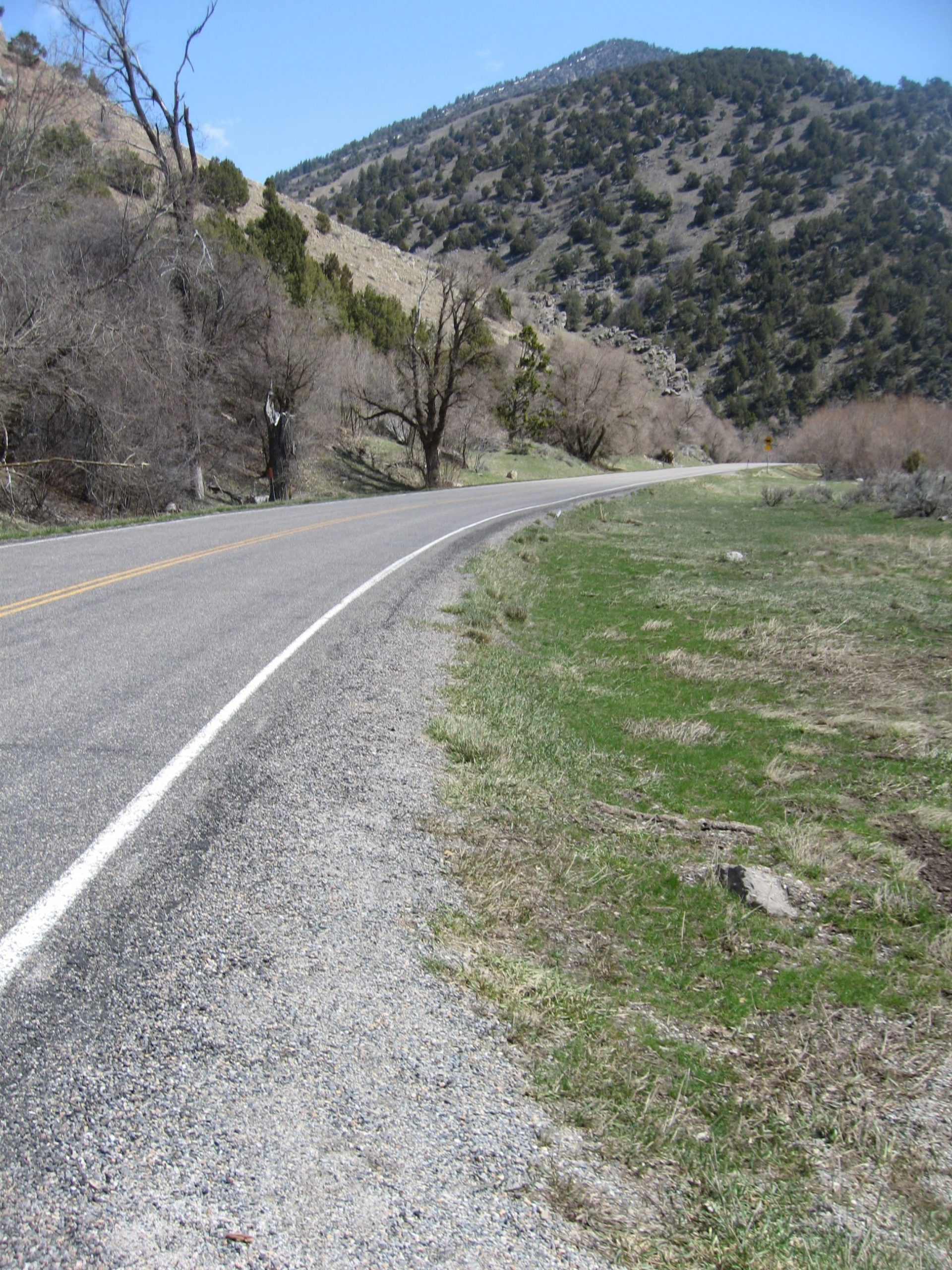 Most inquiring minds and dedicated fans who diligently follow me in the sport of cycling will want to know how the ride went. I don't want to disappoint so I will lie and say it was great.
It was fun, but 2 months with your leg in a brace and another 4 months with holidays whose sole meaning is to bring joy to the world via junk food really ruins your body. I made it to the top and by a miracle from heaven I even made it home but I don't feel so good right now so I'm going to go lay down.