I hear it rains a lot in Hawaii in the winter. However, we are favored by the gods (probably because of all the times we visited the Tiki Room at Disneyland), and so we only had one day of major rain. I guess Mondays are like that even in Hawaii.
Every day should begin with pancakes covered in Macadamia nut cream sauce from Boots and Kimo's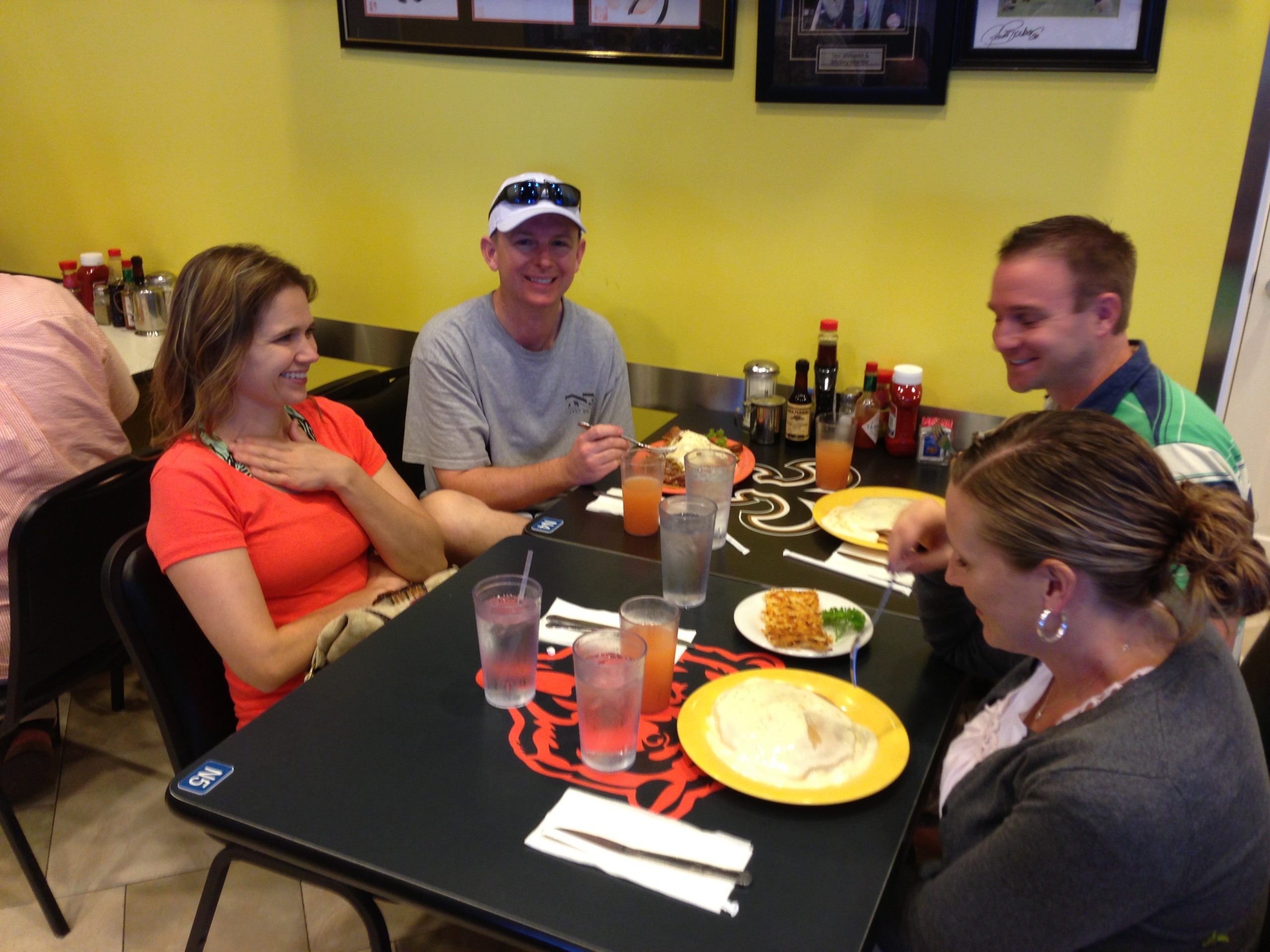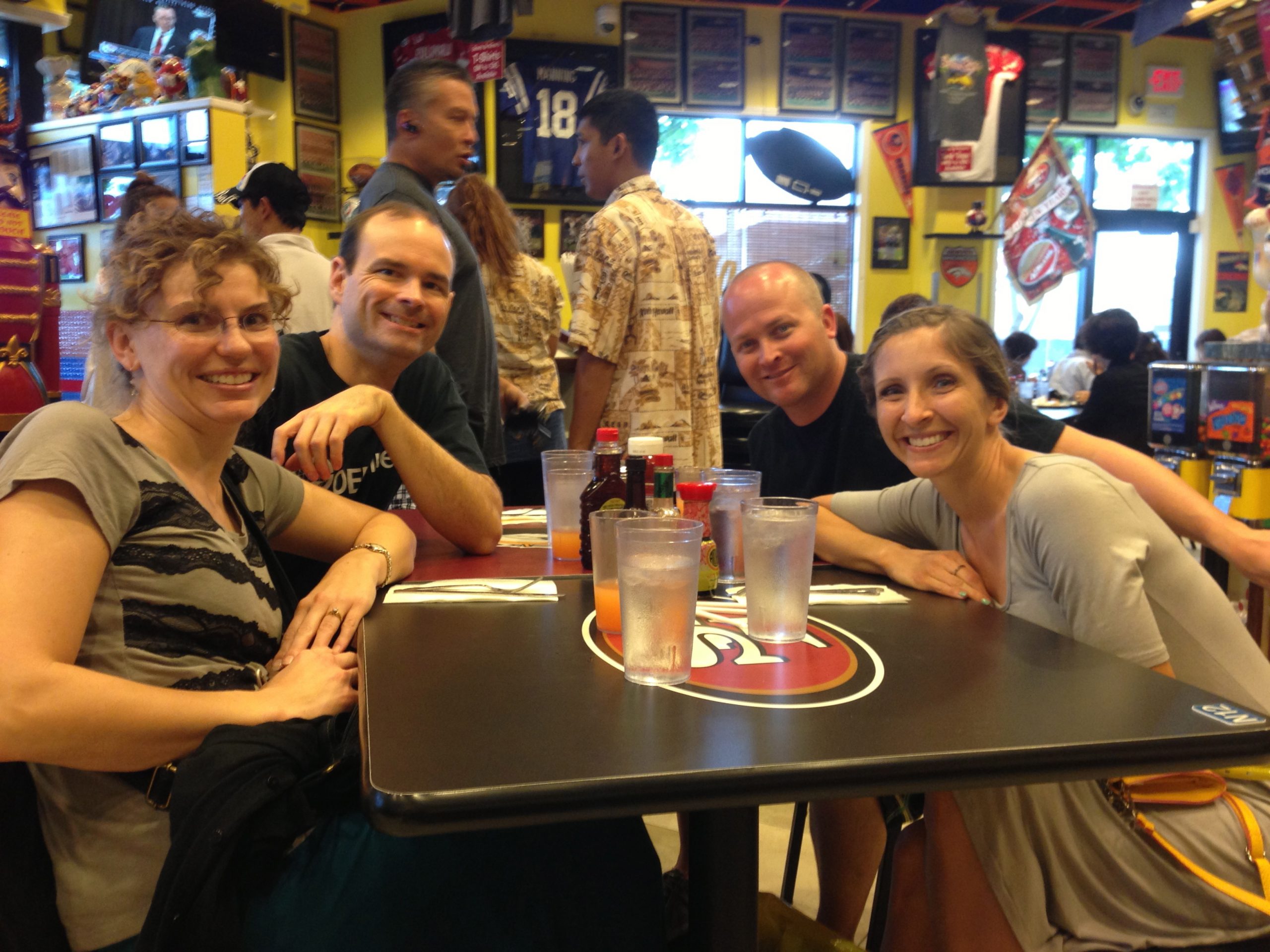 At the LDS Temple in Laie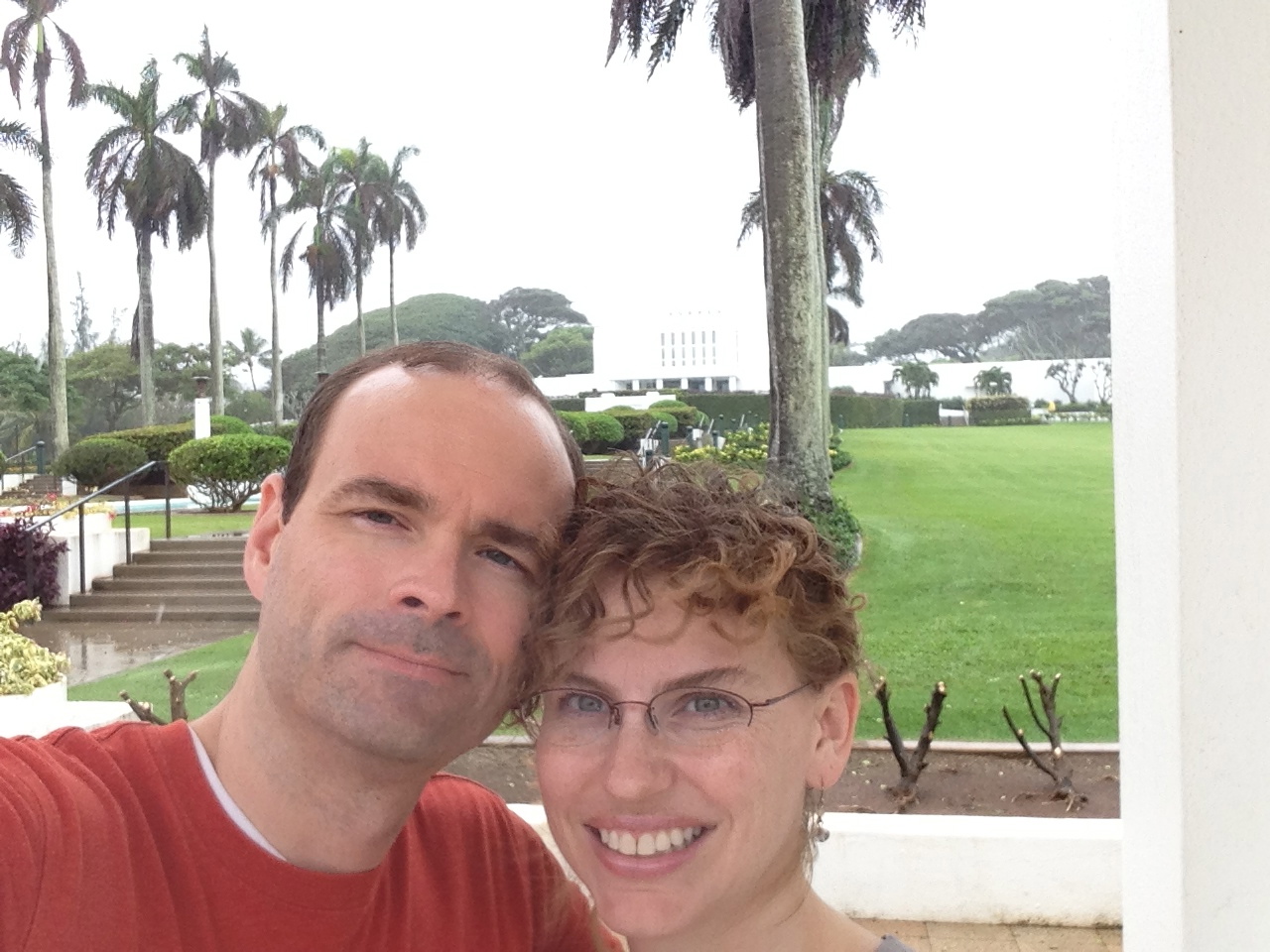 Opening coconuts with a sharp stick while wearing no shirt seems like it should come with a warning label but if you have that body you probably fear nothing but a steroid test: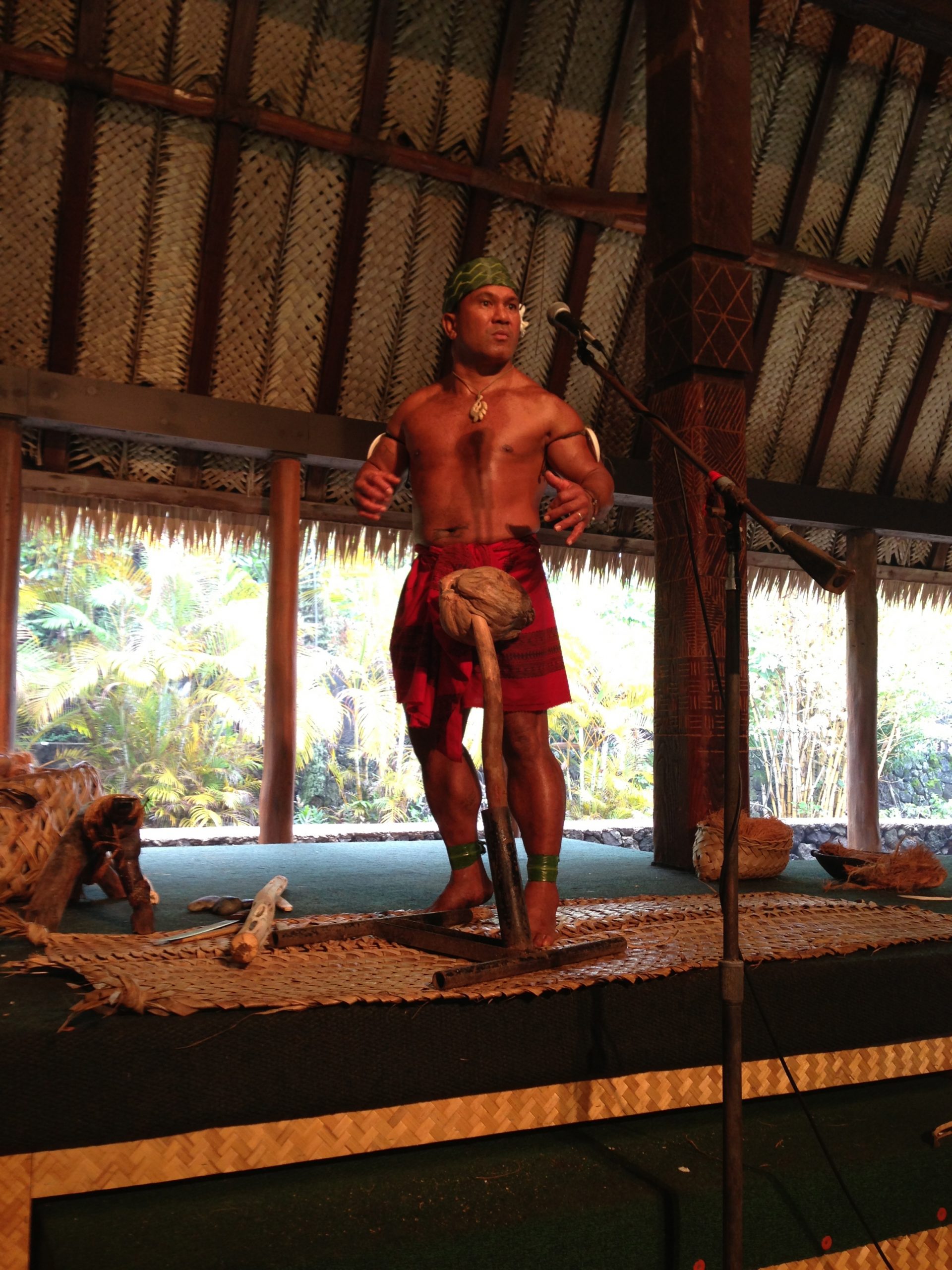 Darin was about to take off his shirt here and really get jiggy: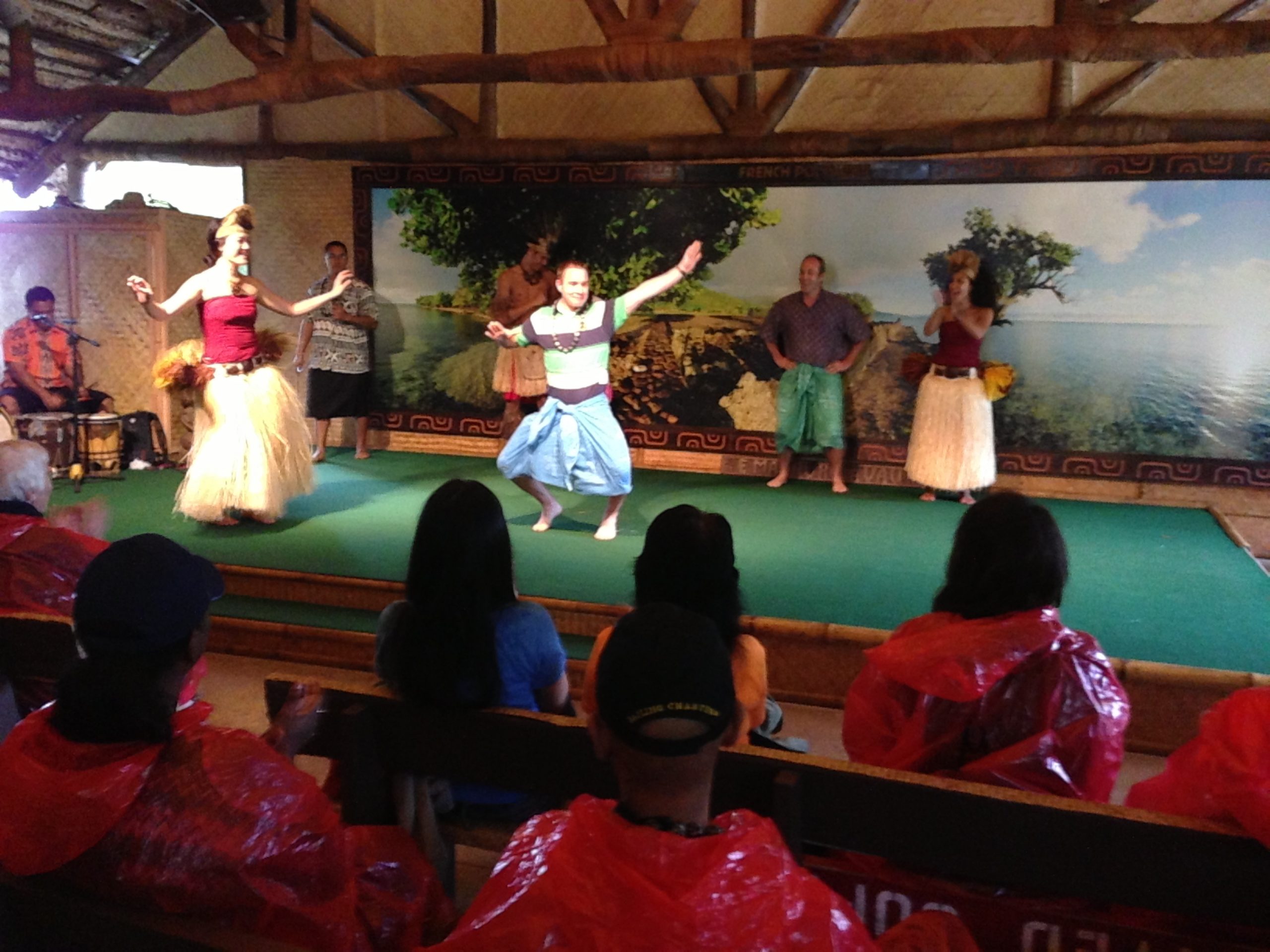 The food at the Polynesan Cultural Center was mediocre, but the show is amazing. I'm not sure if the guys from the various islands come as pyromaniacs but they must leave that way. It's inspiring to watch other people play with fire. I might have to buy a flaming baton. Sorry no pictures on this one – they forbid the taking of photos and you don't want to mess with a group of guys who look like they've been chiseled from stone.
In depth discussion about the use of a loin cloth in a public performance that involves dancing.