It snowed 4 inches today in Logan and the wind is bad enough that the Salt Lake Airport is closed. Meanwhile, it's mid 70s on Oahu. Hate me. I'm going to hate me when we have to go back. I'm not sure why I don't live here.
We visited the Dole Plantation. You can purchase Dole Pineapple Whip at Disneyland and even in Ogden, but it tastes better at the plantation. Not really, but telling yourself that makes you feel better what you pay for it. Somehow I couldn't feel better about buying a pineapple the cost of which increases exponentially the closer to the field you get. Not sure how shipping it to Utah makes it so much cheaper than if you want to buy it a few feet from the field.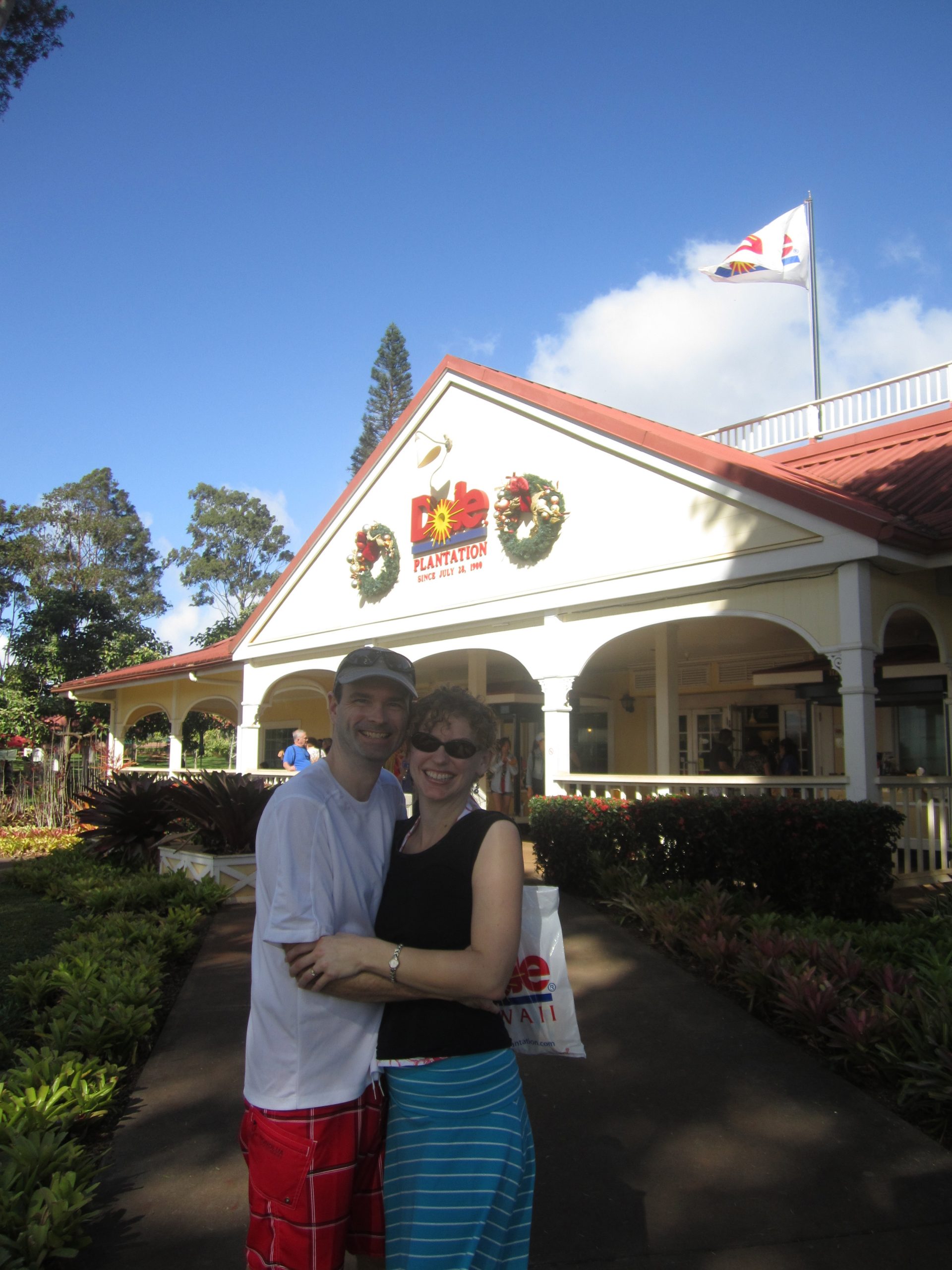 You can buy pearls in the oyster for really cheap and for your 'convenience' they have a bunch of settings for you to put it in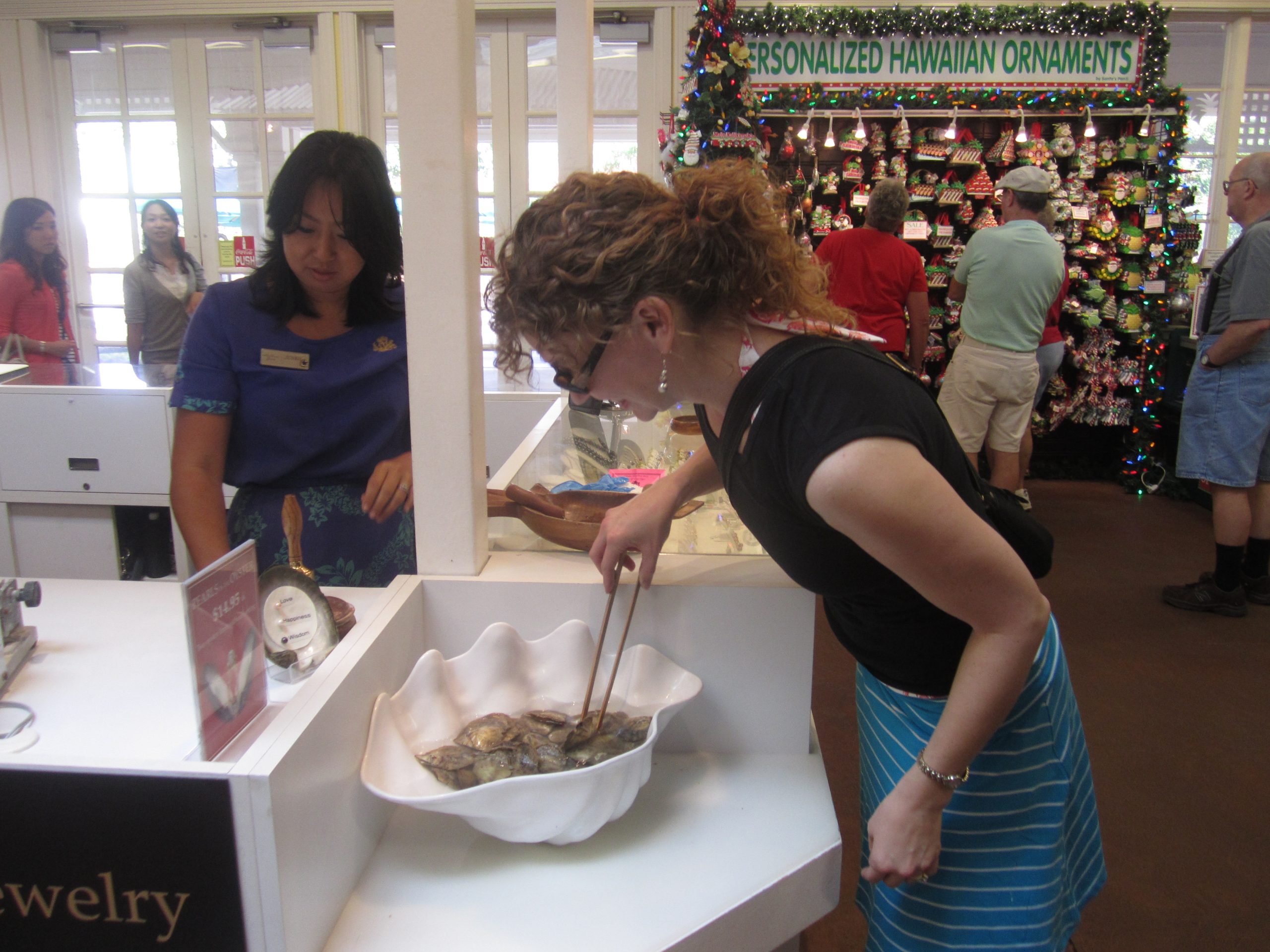 Next we visited a nude beach. Not really, but we looked positively dressed. Dental floss doesn't count as a swimming suite in Utah, but at Waimea beach on the North Shore it's a standard uniform. We played in the water. I still have salt boogers that I might have to live with for the rest of my life. Waimea is spectacular and one of my favorite beaches from the trip: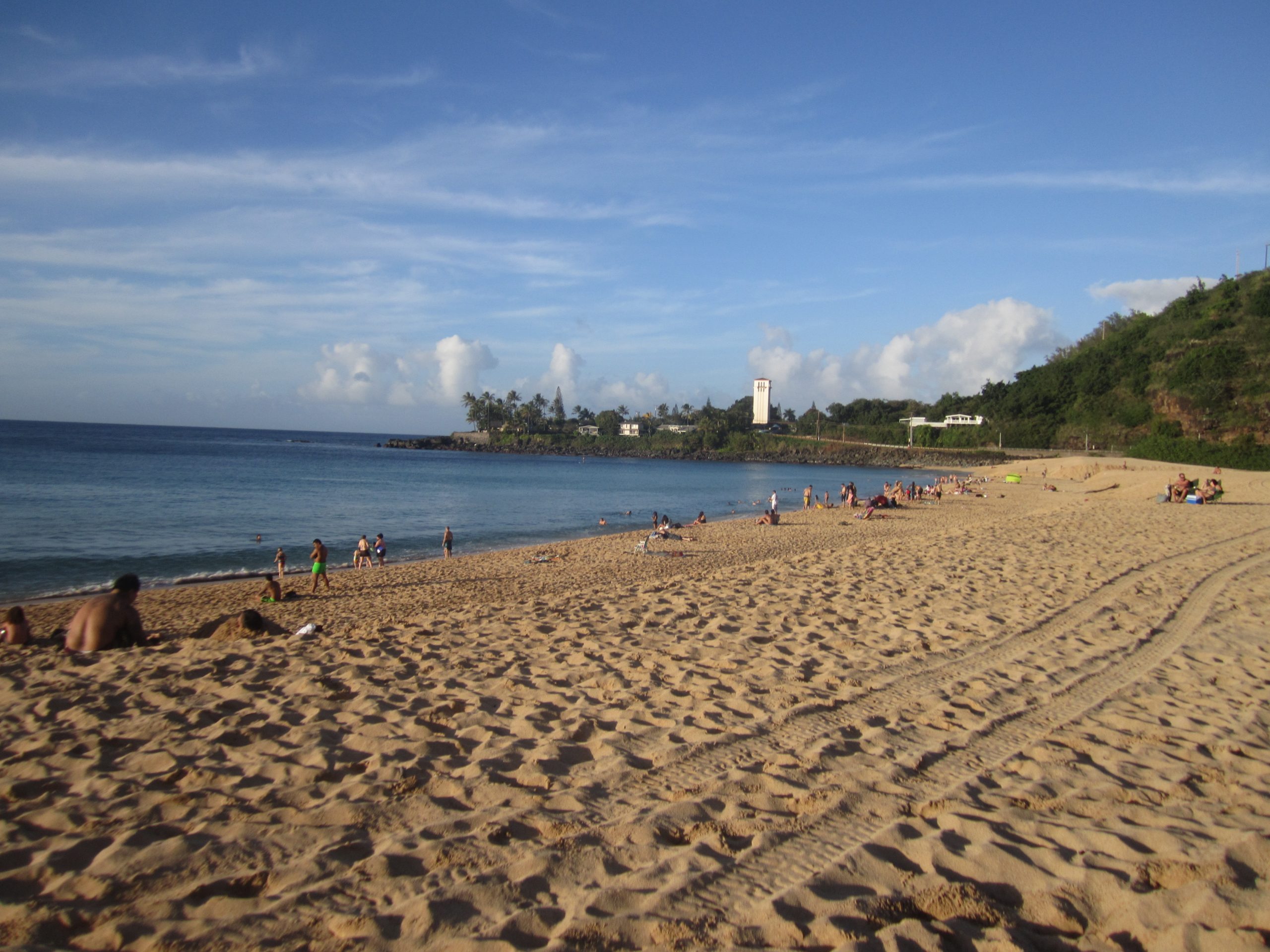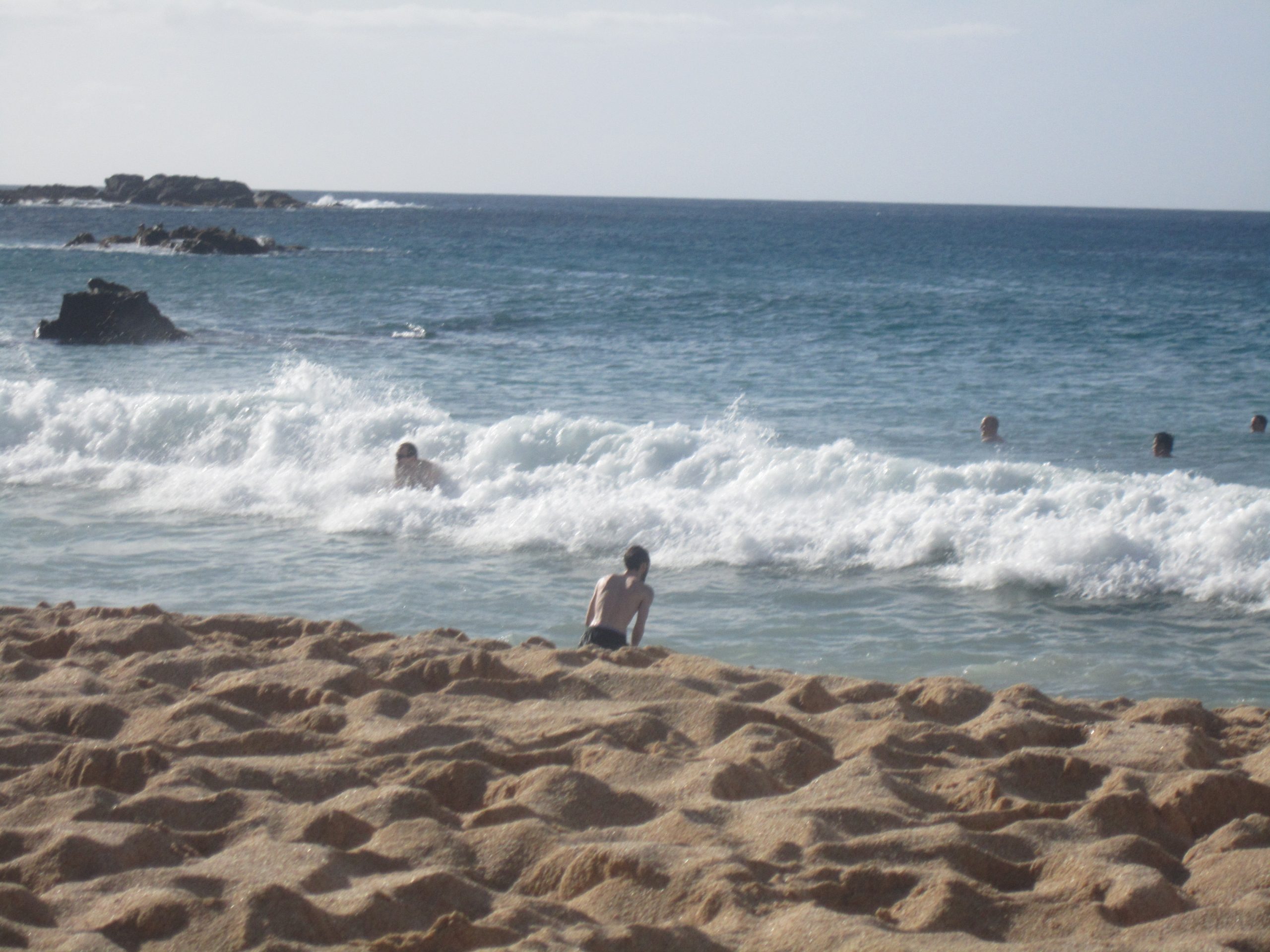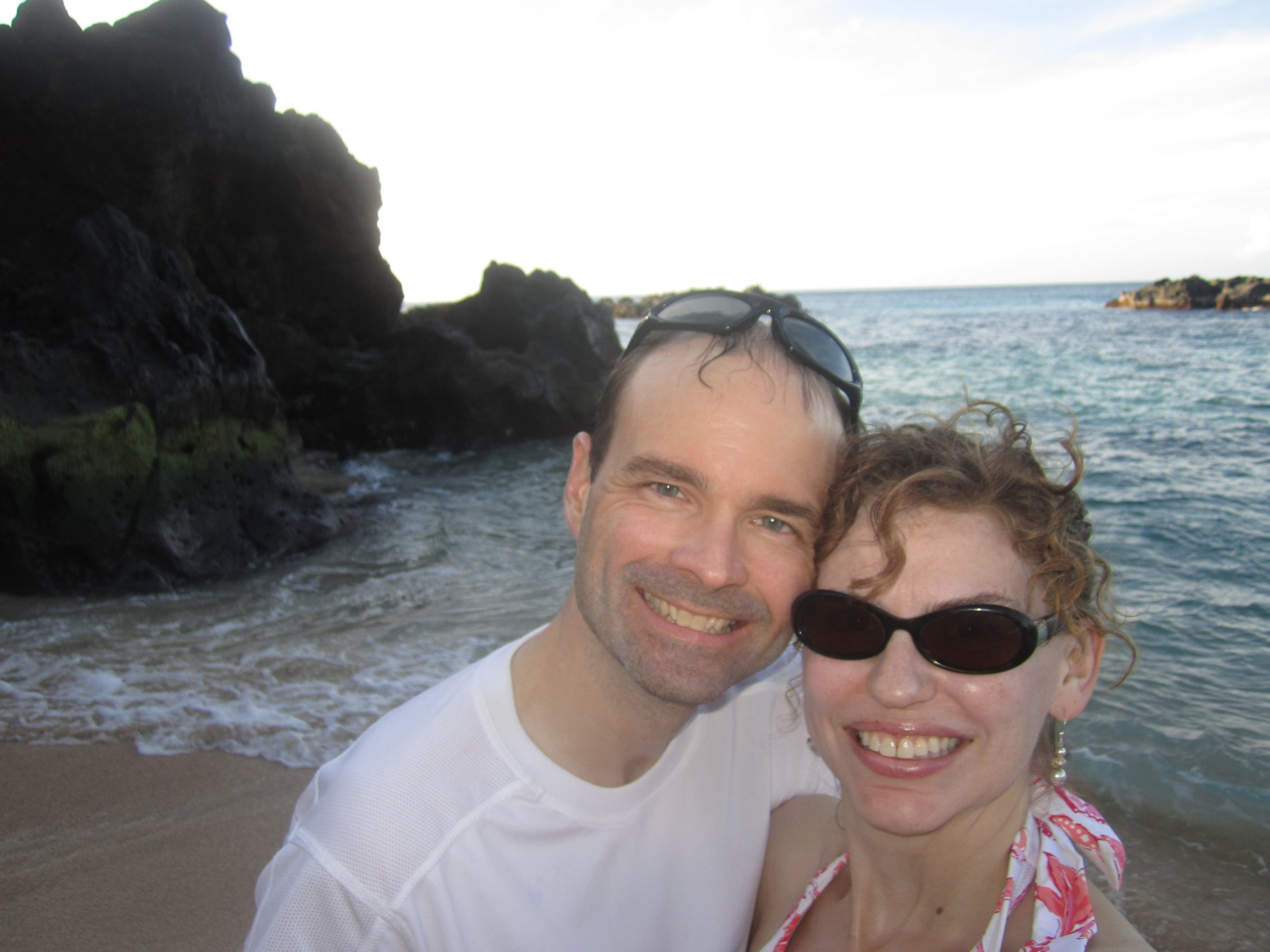 Dinner was from a truck. Generally I try to avoid purchasing food from establishments that can escape the health department with the turn of a key. Giovanni's shrimp truck is famous. That makes it 'safe'. I'll let you know tomorrow how that worked out. There was a smoothie truck next door. That was one of the better Piña Coladas I've had.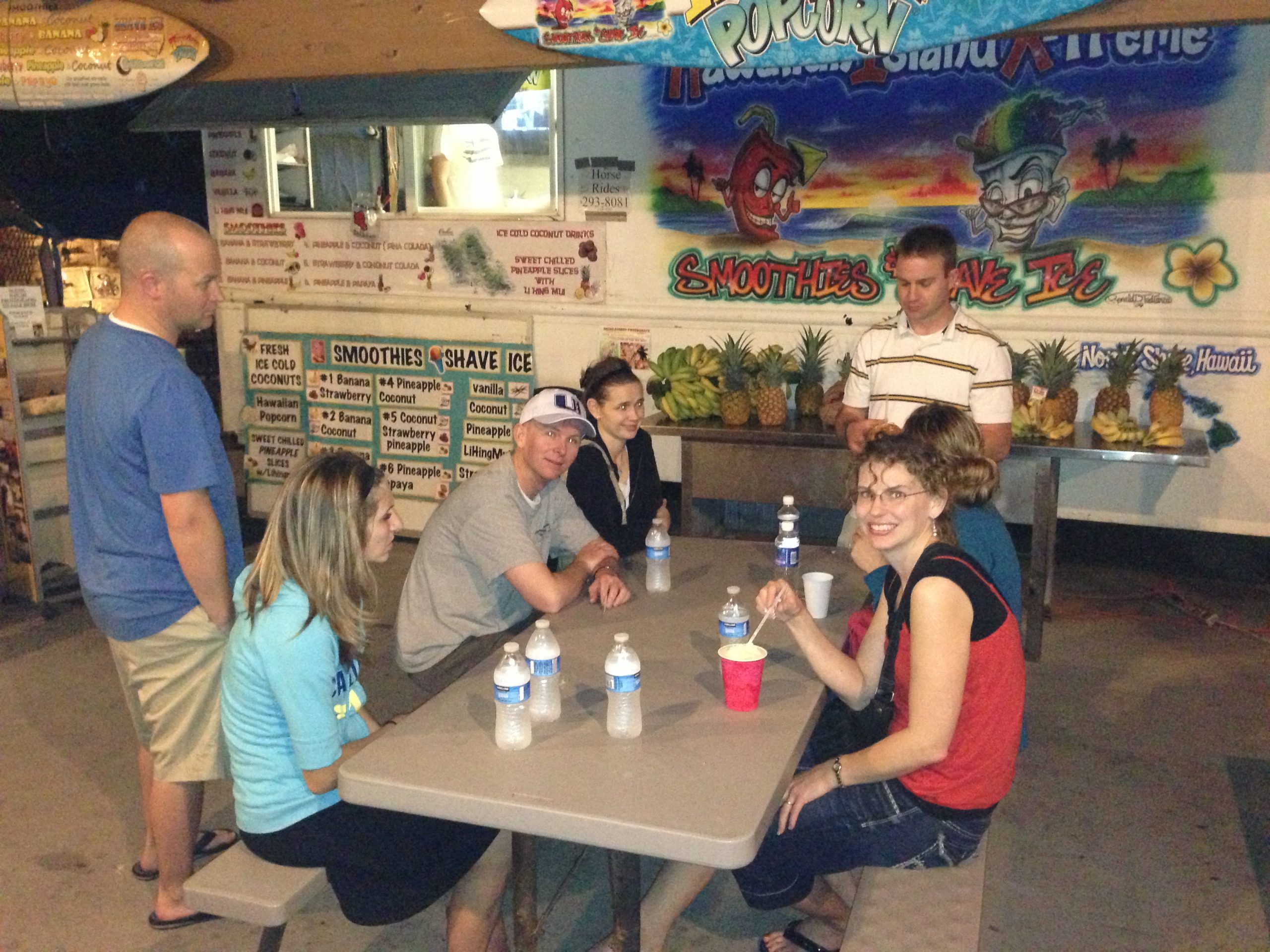 The capstone of any day should be Chocolate. When spending time in an extraordinary place you need an extraordinary chocolate. Madre Chocolate provided chocolate tasting and background. Nat, the flavormiester, walked us from raw bean to finished product. The flavor of raw, unprocessed beans isn't as enjoyable as the finished product, but it's fun to try chocolate at each point in the process. If you want a uniquely Hawaiian chocolate you need to try the Hawaiian Passion Fruit 70% Dark Chocolate or the Coconut Milk & Caramelized Ginger.
Nathan the Flavormeister. I'd be pretty happy too if my job was making chocolate. I think I'd probably weight 800 pounds though.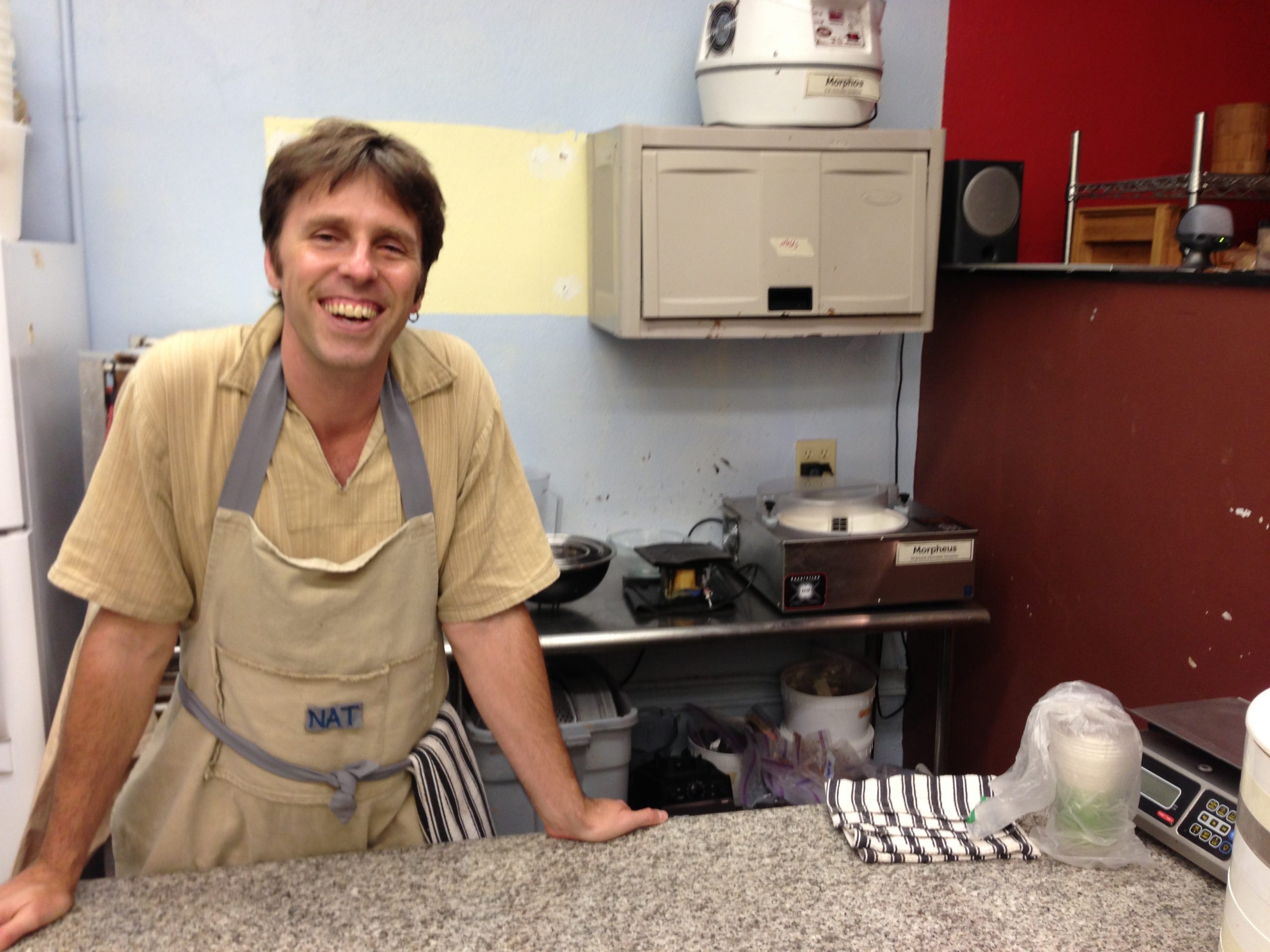 A cacao plant growing outside of Madre Chocolate: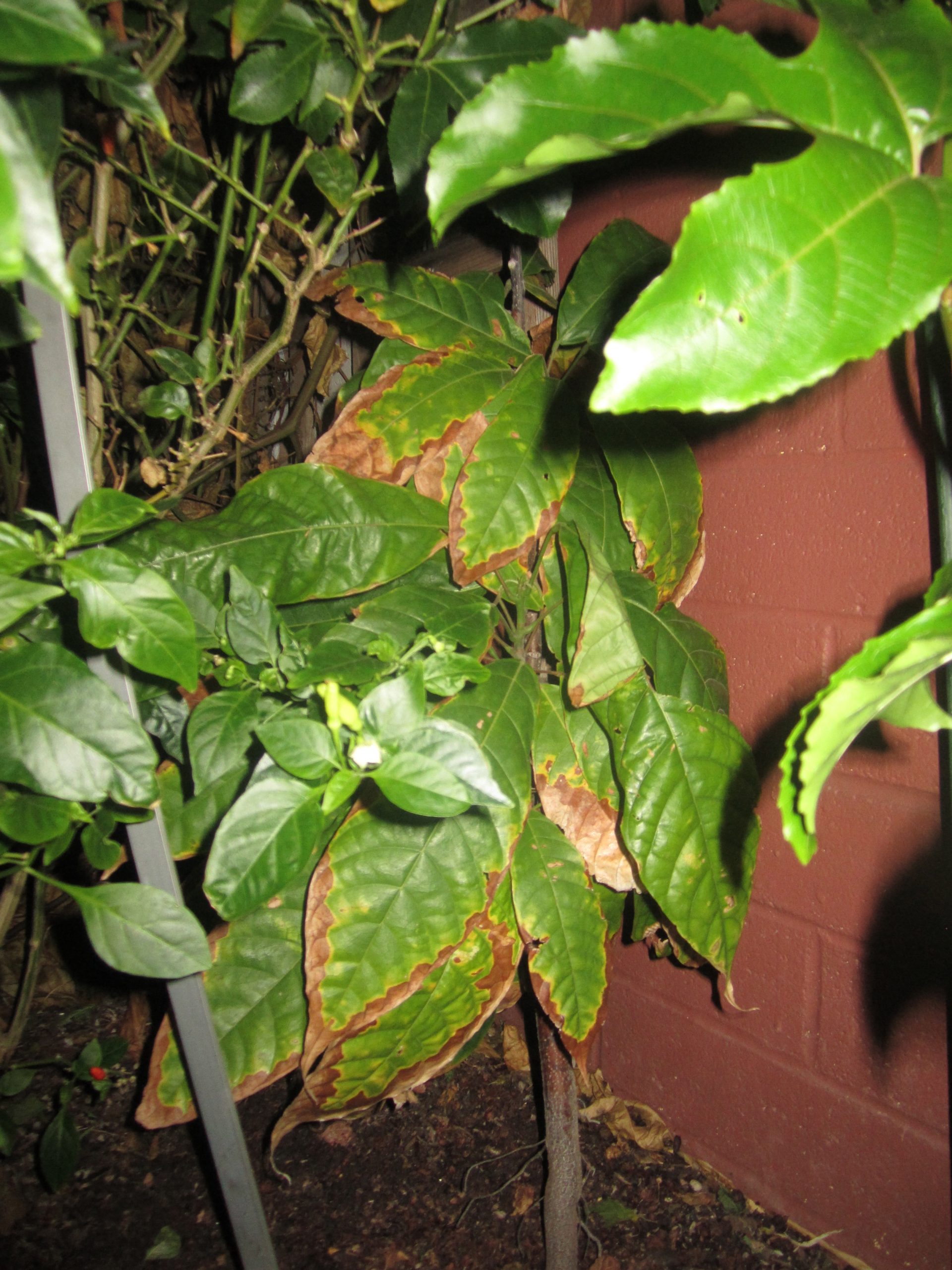 Kristen is a big fan of dark chocolate: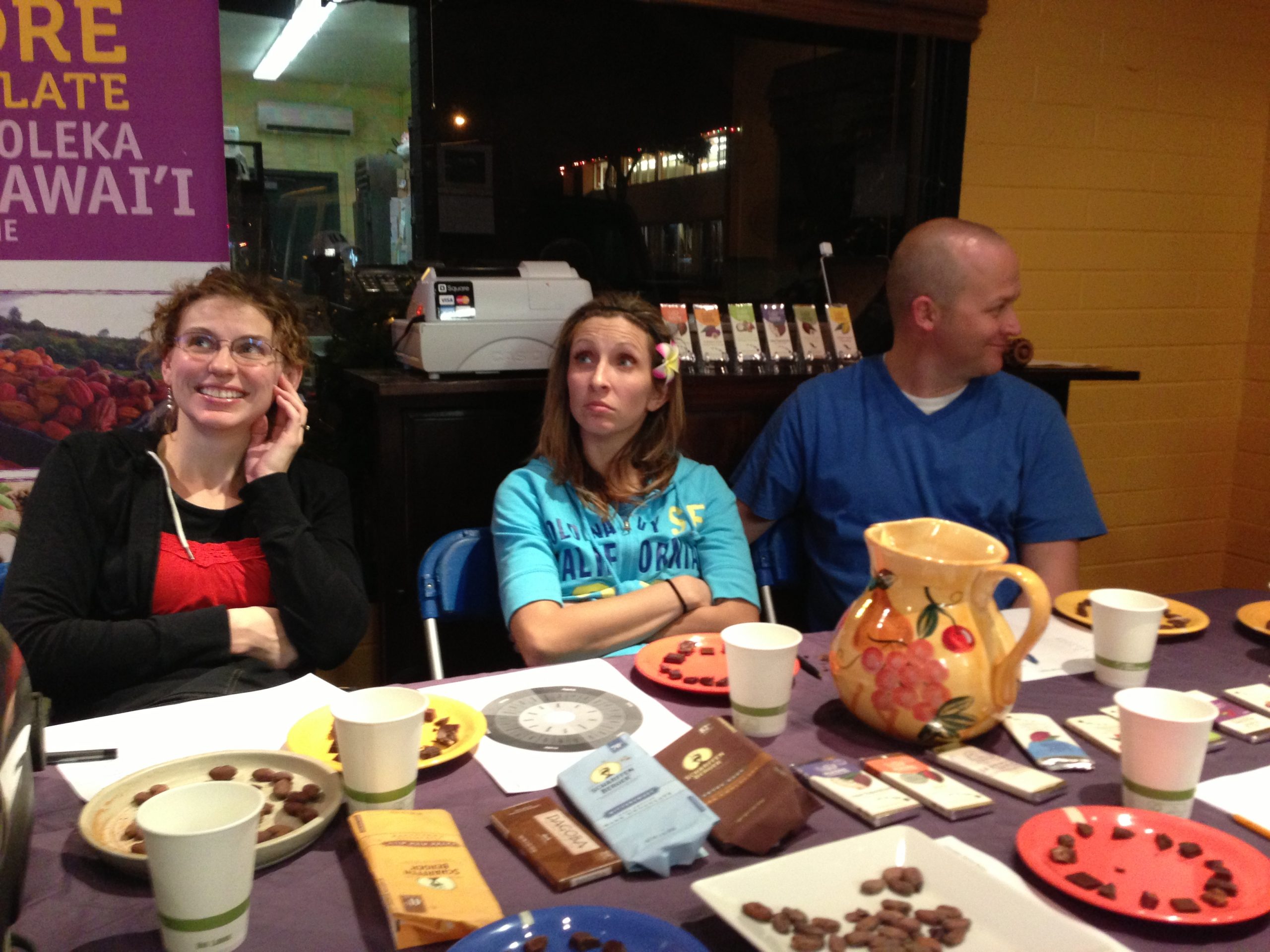 I ended up blowing a wad of cash here. I couldn't resist. The flavors are unique and amazing.